Call or CHAT now, get an intro HELICOPTER FLIGHT LESSON for just $189 (call us to book)
"We hire our students" - Contact us about how to jump start your career!
NOW WITH 2 LOCATIONS TO train FROM
Watsonville (Monterey Bay area)

150 aviation Way, Watsonville, CA 95076
Hayward (San Francisco Bay area)

1 Tuskegee Dr, Hayward, CA 94545
Why Specialized is the right choice for you
Diverse operations
Specialized not only trains helicopter and airplane pilots, we also offer students a view of the inner workings of a successful flight services operation. We give our students an advantage with experience in a comprehensive list of aerial services, including tours, charters, aerial film and other contract work.
Fleet
Our diverse fleet provides you with a broad skill set flying multiple types and makes of aircraft.
Free Training Consultations
Sit down with our Chief Pilot or Director of Maintenance for advanced learning and education on subject matters specific to your needs.
Confined Areas/ Pinnacles
We are located within a short distance of all terrain types you need to train on; Beach bluff landings, redwood confined areas, steep mountain tops and valleys. And, we can take you higher than anyone else with flight training at over 5,000 Feet along the Big Sur coastal mountain range.
141 Flight training school
Save time and money using our 141 flight school. Call us for more information on our flight academy programs.
Cert# ZUGS597K
PILOT FINANCING
The best financing option around is through AOPA. You can get good rates with no money down and rates from 7.74-12.99%. The average monthly payment would be a very low $100-$200 per month for 84 months.
Click here for flight training costs
HELICOPTER FLIGHT TRAINING PROGRAMS
Private Pilot Certificate
This is the first step in your aviation career! Becoming a private pilot will allow you to build time towards another rating, fly for fun, or give rides to your friends. This stage is also suited for those who desire to own a helicopter for personal use.
During this stage you will be instructed on the basics of helicopter flight. In the first phase you will learn basic flight maneuvers and procedures and solo the aircraft; this could be one of the most exciting flights you ever take! You will then refine your skills in preparation for your practical exam. Along the way you will also gain knowledge in and experience navigation and cross country flight planning.
Commercial Pilot Certificate
Get paid to fly! Getting paid to fly a helicopter may be your dream, with a commercial license your dream could become a reality. During this stage you will become prepared for the practical demands of professional flying and qualified to fly most of the commonly-used civilian helicopters. Many advanced maneuvers are introduced and all skills are sharpened. Additional detail and depth regarding a pilot's ground knowledge will also be taken to the next level.
Instrument Rating
Learn to fly in the clouds! Ever wonder how airline jets can fly in the clouds with zero visibility, cover vast distances and then end up at their exact destination? This is done only by reference to the instruments in the aircraft. This stage of flight training is much like chess; every move is strategically planned out. Learning how to do this in a helicopter is a vital skill that will make you a much safer, more confident and more employable pilot.
Certified Flight Instructor
The first step in a career as a helicopter pilot is to teach others how to fly them. This course will give you that much needed edge, skills and advanced understanding that most employers are looking for. You will learn to instruct and maneuver the helicopter to a higher level of accuracy and performance than those pilots that only hold a commercial pilot certificate.
Certified Flight Instructor- Instrument
Learn to teach in the clouds! Take Your Flight Instructor career to the next level and become an instrument instructor (CFII). With the recent FAA regulation requiring at least 10 hours of instrument flight training for all commercial pilot applicants, many flight schools have found it necessary to hire a higher percentage of CFII instructors. Going the extra mile and becoming a CFII will make you a much more qualified and employable instructor, allowing you to teach on all VFR and IFR courses.
Professional Pilot Course
All encompassing! The Professional Pilot Program will give you the maximum training possible, at little additional expense. It is designed to develop the student with little or no experience into a pilot with a true competitive advantage. Specialized Helicopters will tailor this comprehensive program for you the individual, mixing and matching what you need from all of our programs.
Most students will advance through the course in the following sequence to maximize training and minimize costs; Private, Instrument, Commercial, CFI, CFII.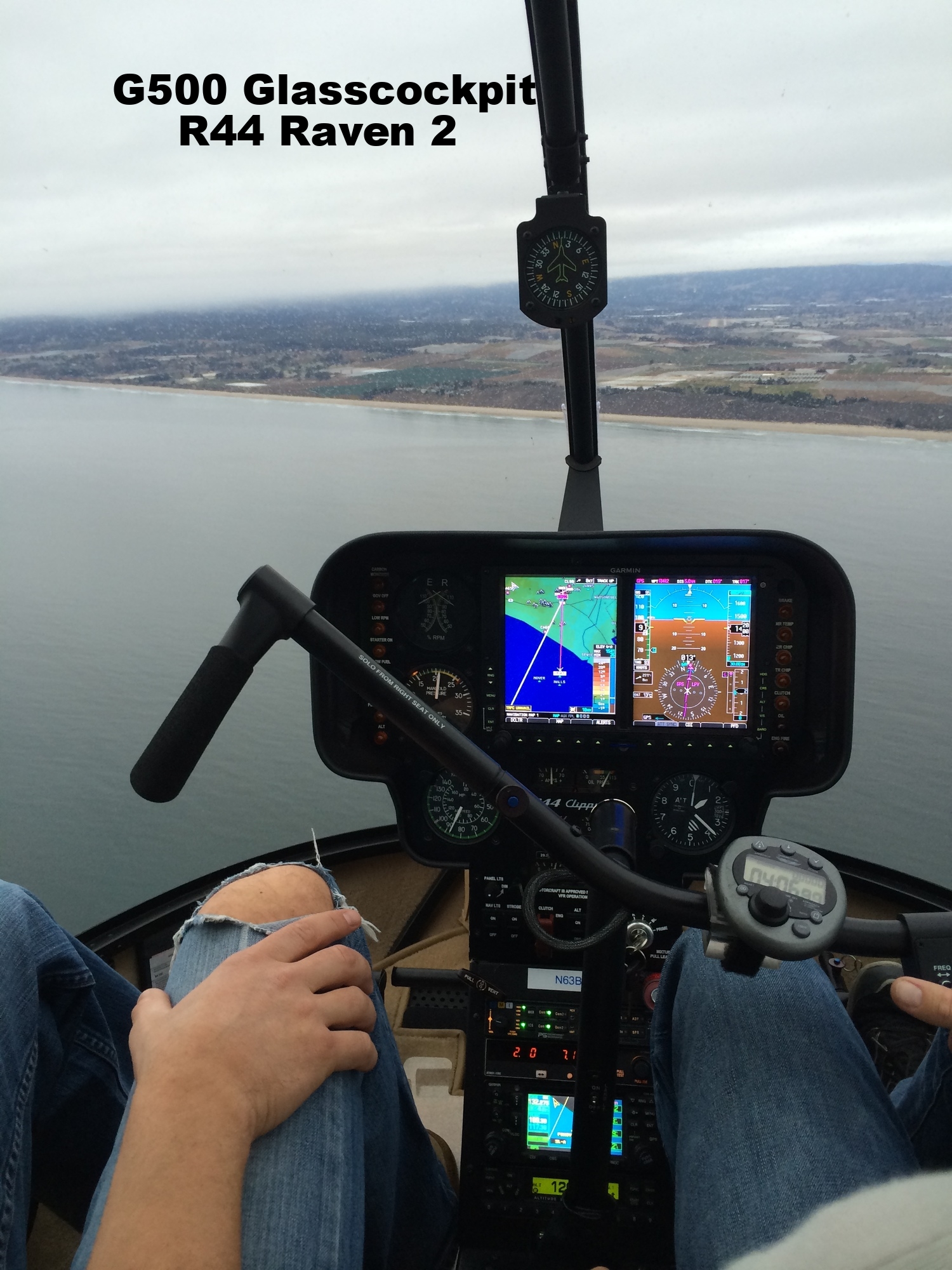 Advanced Autorotation course
Our advanced auto-rotation course shows you the edge of your personal envelope and advances you to the next level of pilot skill. Our chief flight instructor will work you through; Full Down Auto-rotations, zero speed auto-rotations, hover auto rotations, minimum decent auto-rotations, max glide auto-rotations and any other special requests.
Add-on Commercial helicopter to private or commercial airplane certificate
Specialized Helicopters offers an add-on course to those wanting to add a helicopter commercial certificate to an airplane rating. Below is a summary of what and how this is accomplished. This course can be customized to meet your needs.
Common questions
1. Can i add-on a commercial helicopter to my private pilot airplane? YES
2. Can i credit the private pilot helicopter training toward the commercial training? YES, An applicant can credit the private pilot training toward the commercial as long as the training was shown to be done under the commercial standards. (IE: use 61.127 as your reference to the training completed rather than 61.107 when filling in the log book). This is a commonly misunderstood training point and as you can see, with proper notations in your training, the FAA will allow this. FOR FAA clarification please see
3. What does the course cost? Based on FAA minimums- $22,100 (flight, ground, FAA check-rides and materials)
4. What helicopters to i fly in? 50 hours in the R22 and 5 hours in the R44.
5. How long does the course take? 30 days minimum (but we can shorten this based on your needs and abilities)
Pertinent regulations
§61.63 Additional Aircraft ratings
§61.129(c) Aeronautical experience-Helicopter commercial
§61.109(c) Aeronautical experience-Helicopter private
SFAR 73
Prerequisites
1. Private pilot certificate or better pilot in Airplane
2. Current 3rd class medical certificate
3. 65 hours PIC powered aircraft
4. Less than 240 pounds flight weight (R22 limitation)
- No credit given for Simulator training under this course
Ground training outline
1. Establish home study course for all pilots
2. If initial comm.- see 61.125 and be sure to cover all areas in ground training
3. For rated commercial pilots, no knowledge test required but a home study course in helicopters should be administered.
Flight Training outline
1. 20 hours of Dual instruction (in helicopter)
a. 15 hours DUAL Instruction (R22)
b. 2 hours day IFR XC Flight (50NM straight line distance or more) (R44)
c. 3 hours night IFR XC Flight (50NM straight line distance or more) (R44)
i. 10 take-off and landings at night
2. 10 hours solo (in R22 helicopter)
a. NIGHT VFR -3 hours XC 100nm total with 50nm straight line, 3 points
b. 10 take-off and landings to a full stop
c. NIGHT VFR - 2 hours XC
d. 5 SOLO VFR XC (25nm straight line distance)
3. Take commercial written test if not already a commercial pilot
4. TAKE PRIVATE PILOT CHECK-RIDE
a. Add PIC time for the flight time on check-ride (usually ~1 hour)
5. 25 hours PIC helicopter flight time
a. Credit any Pic time from Pvt add-on check ride
b. Complete PIC hours with dual commercial instruction
-CALL FOR MORE DETAILS-